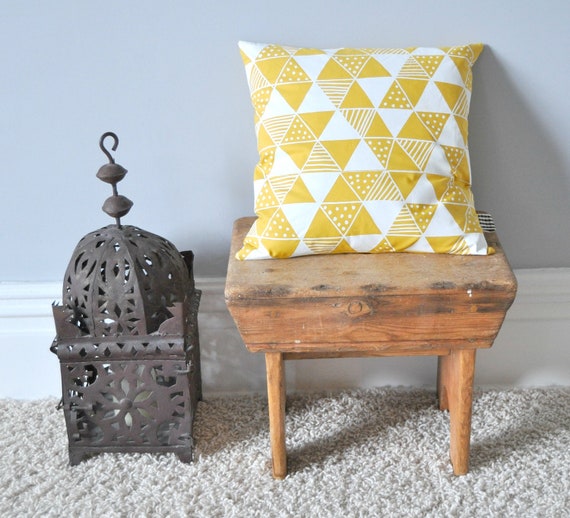 Hello again! Can you believe it's March already?! Although the promise of Spring is making me smile. As we head in to a new season I thought I would start writing my Fabric Friday posts again. I know how much I loved doing this many months ago on my old blog (Zoe & Drew) and I always loved discovering new designers too. This year Andy and I have written an action plan to get some jobs done around the house, planning to tackle a room a month, but also working on the garden. So this month it is the living rooms turn for a bit of a makeover. Thankfully it doesn't need decorating apart from some cupboard doors in need of a fresh coat of glass. So it means I get to have a splurge on fabric! I know I want to add some Amy Butler prints but undecided which ones as yet but I also want to add some handprinted textiles. Therefore for todays Fabric Friday I want to share the fabulous designs from Blueberry Park.
I met Karen last year at Top Drawer and have been a fan of her fabric designs for a while. I recently discovered Instagram and love seeing Karen share her new designs for her business, Blueberry Park. Seeing her share her photos of the screens used to print the fabrics and then seeing the first print runs is fantastic. The joys of visual social media! With bright and cheery colours mixed with geometric or floral design I am currently Blueberry Park's biggest fan. Aswell as selling panels of her screenprinted fabric Karen also sells a selection of products made using her fabric designs, including cushions, washbags and quilts. So even if you don't sew or don't have time to sew you can still indulge in Blueberry Park designs. As for my plans for our lounge, I had a little splurge yesterday and brought several panels for cushions! I will share with you soon which ones.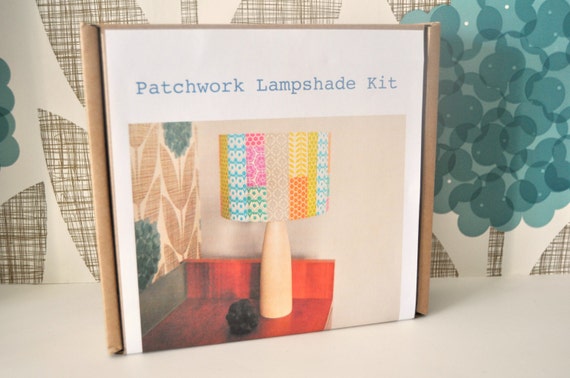 This kit looks like a great way to brighten up a tired lamp this Spring!
So which are your favourite designs? Mine is definately the Triangle Mania and Karens new flower design which is yet to be added to her website and her Etsy shop.
Blueberry Park
Have a fab weekend!
Zoe
xx
PS. This is NOT a sponsored post. Fabric Friday is about me sharing my fabric finds and addiciton with you!